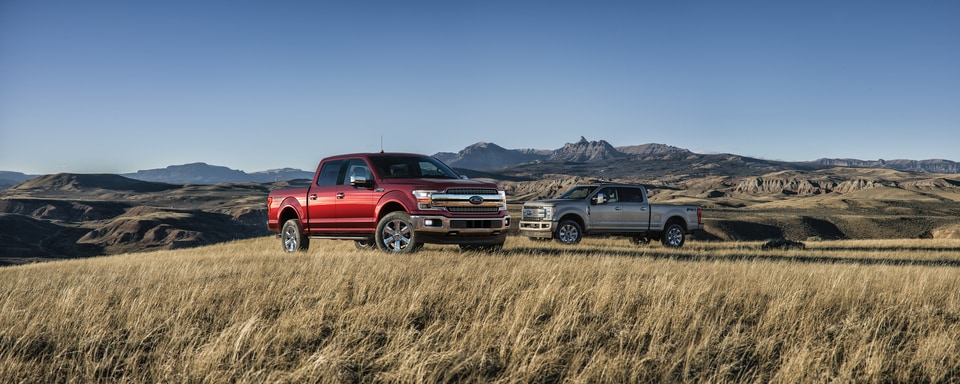 Here at Landers McLarty Ford of Fort Payne, our goal is to serve all drivers and help them find a vehicle that's the right fit for them. For those looking to save on their next purchase, we have many different used Ford options you can choose from and our goal is to help you find the right one at the right price. For those in the Albertville, AL area along with Gadsden, Boaz, Center, and out to Rome, GA we're here to help you in any way we can and showcase our quality choices in the used Ford lineup.
What Are Your Used Ford Options?
Drivers will be able to find many choices here in our showroom. We have plenty of used options including popular models like the F-150, Explorer, Escape and Edge. All our used Ford vehicles provide you with quality in addition to the savings you'll find off the cost of buying new. For example, there's lightly used, low mileage options that are recent model years, including a choice of certified pre-owned Fords that give you many modern appeal and technology all while you get the benefit of savings, and in the case of certified used Ford options, added benefits of warranty coverage options too.
You're also going to find variety not only in body style and price but also colors, mileage, trim level, and amenities which means there's options for people on a wide range of different budgets. We're here to guide you through it all and help you find the one that not only appeals to your lifestyle and preferences, but also your budget. Whether it's a used F-150, used Explorer or used Edge, we have you covered and can help you.
Used Cars of Many Brands Available
Our showroom isn't just limited to used Ford vehicles. We also have a high number of used cars from all different brands and they too provide you with a number of savings. You can shop by body style to find the right used car, truck or SUV and by price. This lineup is always changing as we see vehicles come through and go which is why you're encouraged to browse often if you're on the hunt for a quality pre-owned vehicle.
Used Car Financing at Landers McLarty Ford of Fort Payne
Not only are we here to help you find the right vehicle, but we also can help you get a payment plan that makes sense as you can apply for an auto loan as we work hard to find you the best rates. We work with many local and national lenders from banks to credit unions to help you find terms that are agreeable, so you have a smooth process from start to finish and save, as well.
If you're ready to get started, contact us soon and we'd be happy to help you!