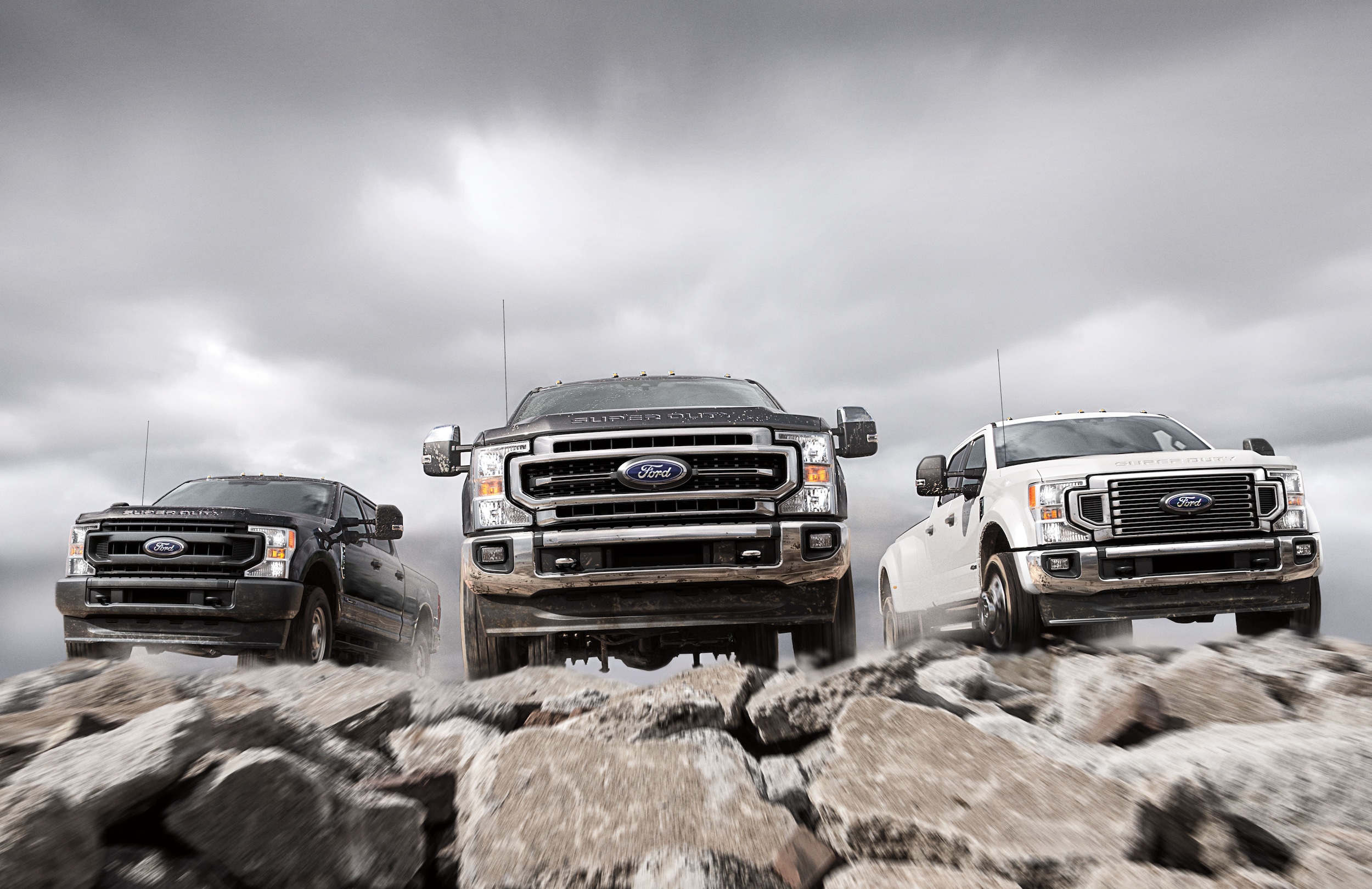 We know that drivers from Albertville, AL to Rome, GA plan to make their next vehicle a truck. Whether it's the style or capability drawing you to this class, buying a truck is a great option, and doing so at our Fort Payne Ford dealer is a great place to do so. Ford trucks are among the most popular on the market, but they do have some competition from other truck brands. Drivers have to consider the different towing capacities, features, and designs of these trucks, which isn't always easy. Well, to help you find the right new truck, we compare 2020 Ford and GMC trucks below!
2020 Ford Ranger vs. 2020 GMC Canyon
We'll start on the smaller side with the mid-size trucks from each brand. The Ford Ranger recently re-entered the lineup, and this truck is ready to reclaim the top of the class. It provides more capability than the GMC Canyon as the Ford truck tows up to 7,500 pounds while the GMC Canyon tops out at 7,000. The Ford Ranger offers Boaz drivers more driver-assist technologies and convenient features than the GMC Canyon, too.
2020 Ford F-150 vs. 2020 GMC Sierra 1500
These are the most popular trucks for both brands, and they can both impress, but the Ford F-150 impresses in more ways that you expect from a truck. For example, it tows more and hauls a heavier payload than the GMC Sierra 1500. The Ford F-150 offers more engine options, too. The Ford F-150 has more cabin space in its crew cab, and drivers will enjoy features in the F-150, like Pro Trailer Backup Assist, that they won't find in any new GMC Sierra 1500.
Compare Ford and GMC Heavy-Duty Trucks Near Gadsden
Both these truck brands provide shoppers several heavy-duty trucks near Centre, but the Ford models are again the more powerful while also offering more options, not to mention cabin space and features sure to make finishing the toughest jobs even simpler!
Experience the Traits That Make Ford Trucks So Popular
So, you'll find many advantages in our new Ford trucks in Fort Payne no matter which GMC truck you're comparing. Of course, this is just a quick breakdown of the differences between GMC and Ford trucks, so if you'd like more info before deciding, reach out to our Ford dealership!