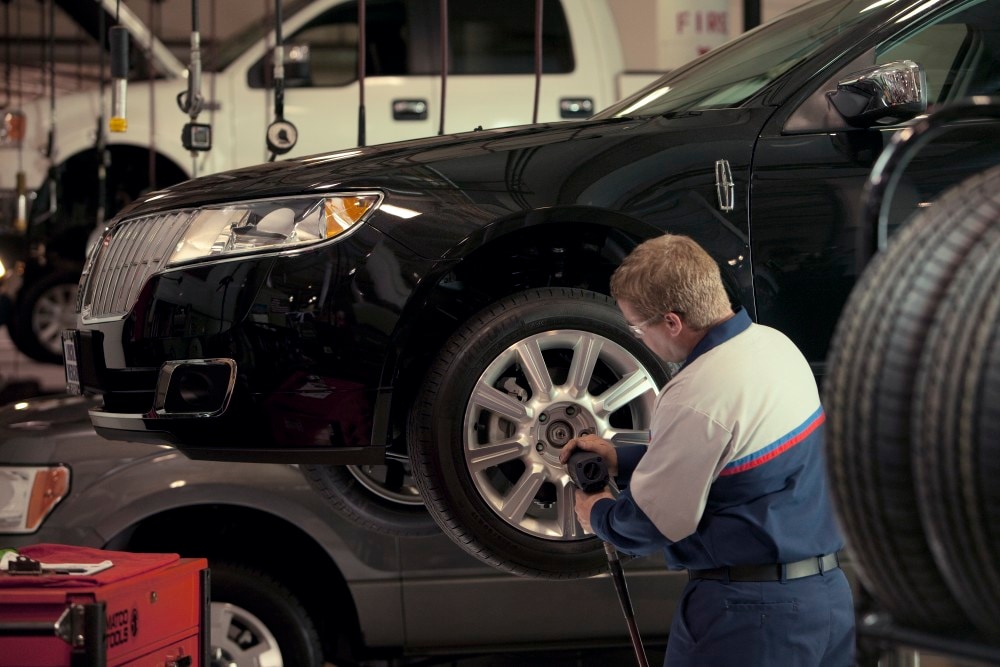 ?Here at Landers McLarty Ford of Fort Payne, we have the service center you can rely on for efficient and professional service. When it comes to the right tires, you don't want to make any sacrifices. Your tires are a huge factor is the way that your cars work. From the spring months to the summer and winter, you need good tires that can grip the road, undergo heat, and hold up against pressure. We have the Ford tires you need for your car to run at its best. To learn more about tires, we offer continue reading.
Available Tire Options
Not every vehicle requires the same kind of tires, which is why we offer a large inventory of different options. A truck is going to need larger and more aggressive tires, than for example, a Ford Mustang. We offer several different brands as well like Firestone to Avon and Goodrich. If you are unsure of what tires you should transition to next, you can schedule an inspection and our service team will give you an estimate of your best options.
When to Change Your Tires
Over the years, your tires are going to undergo natural wear tear. It is important that once your tires have reached the end of their life, you change them out. Driving with old tires is unsafe for not only you but others on the road. When your tires are worn down and the tread is gone or "bald," you don't have as much traction, making it harder to stop, turn and even accelerate. You can easily check the tread on your tire using the quarter or penning trick.
We want your car to drive with maximum efficiency. If you need new tires or need your current tires inspected our service team is ready to get to work!