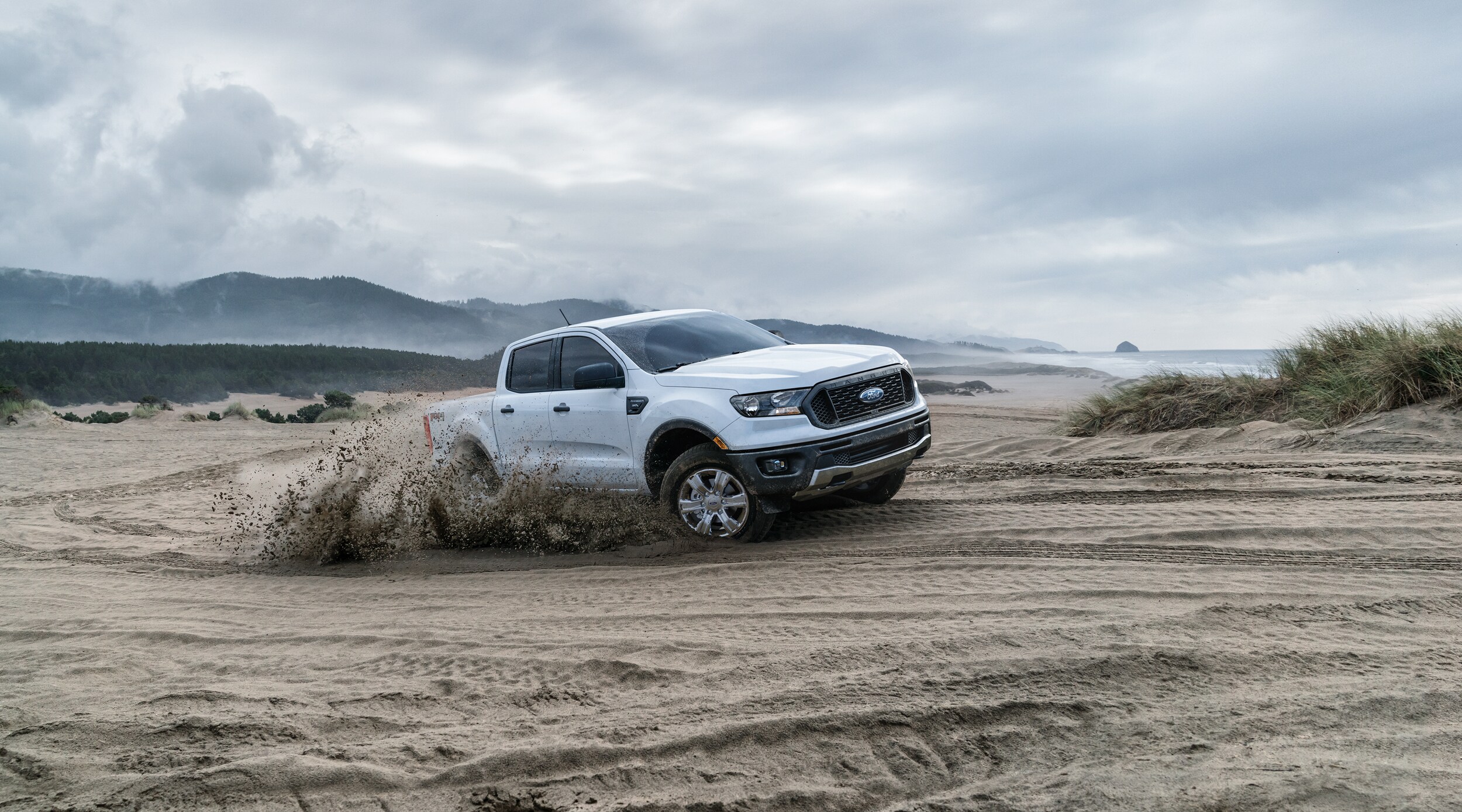 ?If you are in the market for a new truck we have just what you are looking for. From Super Duty work trucks to off-road performance trucks. We have more versatile engine options than any other truck brand in the market and ample cab configurations. You'll be able to outfit your truck to whatever you need it for. No matter if you are making your Ford your next crewmember or your next adventure pal. We have a truck that is perfect for your lifestyle and budget. Continue reading to learn more.
Available Models
You want options? We have them. We have five models you can choose from, listed below:
Ford F-150
Ford F-250
Ford F-350
Ford F-450
Ford Ranger
All 2019 Ford trucks are built Ford Tough®. They are made to be more rugged, more capable, and more dependable. No matter if you are hauling big gear or loading up the bed on the job site, this lineup has the versatility you need to work overtime.
If you are looking for an off-road companion the Ford Ranger and Ford Raptor are specifically designed to take on challenging terrain. Their suspensions are sturdy, their wheels strong, and both tested under extreme conditions to ensure you feel confident taking them into the wild.
The F-150 through F-450 are as powerful as they come. The F-150 outperforms every other truck in its class when it comes to hauling cargo and payload capability. The F-250 comes with an available 6.7L Power Stroke® V8 Turbo Diesel and delivers you 450 horsepower and 935 pound to feet of torque!
Don't settle for a truck that can't handle your demands. Our 2019 Ford lineup is capable of accomplishing any challenge you throw at it. The technology is modern, and the interiors are comfortable. Whatever your driving needs are, we have a truck that suits them.